A RICH HERITAGE
While Fred Neuman travelled around Australia during the 1950's, selling jewellery for a Melbourne-based jeweller, he would purchase a beautiful piece of jewellery for his wife,Maria Neuman, each time.

This endearing act of love set the foundations for Fred and Maria's first business, Carina Jewellers, which they opened in 1961 in Kings Cross, using the pieces Fred bought Maria as their collection.
Throughout the 1960's and 1970's Carina's became a landmark store for those wishing to invest in unique pieces of jewellery. The store also had its share of high-profile customers such as Elton John (not yet 'sir') who purchased a Diamond Heart Pendant for his future wife Renata as a Valentine's Day gift.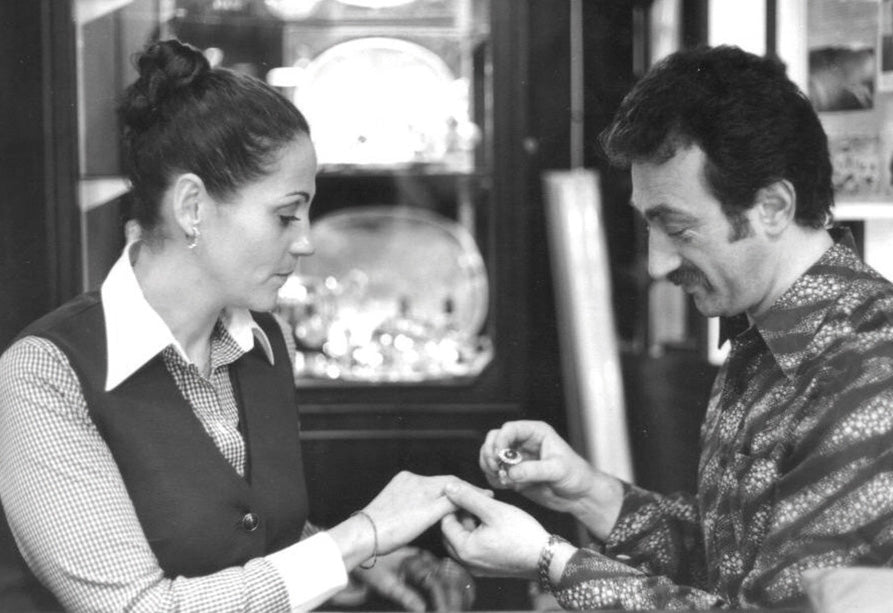 In the late 1970's the Neuman's began importing and distributing some of the world's most premium quality jewels to prestigious jewellers around the country. They fast became known for their supreme quality and unsurpassed reputation amongst the Australian jewellery industry.
Whilst wholesaling, Fred and Maria fell in love with the beauty of natural-coloured diamonds. In 1993, Fred opened Mondial: Pink Diamond Gallery, in the Queen Victoria Building, Sydney.
With a background in wholesaling, Fred was quick to establish strong ties with the Western Australian Argyle Diamond Mine, the largest producing pink diamond mine on the planet.
Within no time, Mondial established itself as coloured diamond connoisseurs, with the largest selection of and knowledge about natural pink coloured diamonds in the country. Integrity, honesty, legitimacy and transparency are at the heart of our core values.
Mondial remains a family business, just as it started over 60 years ago.