Craftsmanship
We take immense pride in our team of skilled and artistic jewellers who passionately craft exquisite, one-of-a-kind pieces of jewellery for our esteemed clientele. With unwavering dedication and a keen eye for detail, our talented artisans bring dreams to life, transforming visions into tangible works of art.
Each custom-designed piece is meticulously crafted, ensuring that it captures the individuality and distinct style of our valued customers.
Combining traditional craftsmanship with contemporary techniques, our jewellers masterfully work with precious metals, gemstones, and intricate designs, resulting in stunning creations that reflect exceptional beauty and unparalleled quality.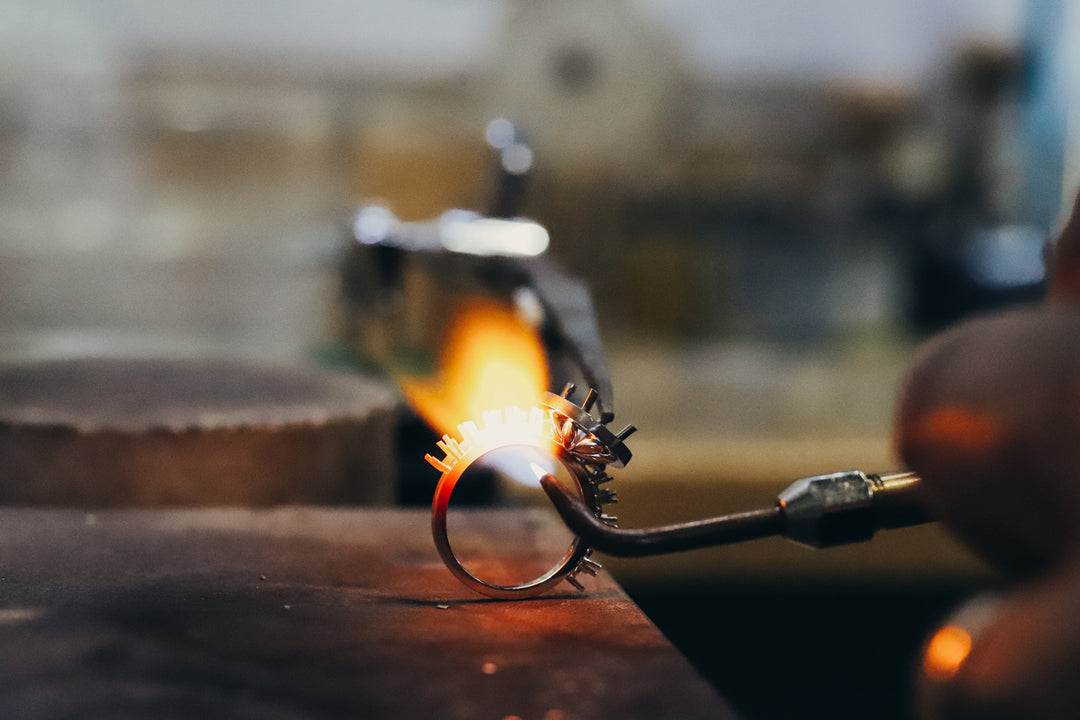 We understand that jewellery is more than mere adornment; it is an expression of personal stories, emotions, and cherished moments. That is why our team of expert jewellers goes above and beyond to create pieces that resonate with your unique story, symbolising love, celebration, and cherished memories. 
With our jewellers' unwavering commitment to excellence and their ability to transform ideas into reality, we strive to deliver jewellery that exceeds expectations, leaving a lasting impression on both the wearer and the beholder.Experience the artistry and craftsmanship that sets us apart as we collaborate with you to design and create exquisite, custom-made jewellery that captures your essence and embodies your individuality.