UPCYCLING
We are proud to utilise 100% recycled gold, offering a source of gold that promotes pride and sustainability.
By choosing recycled gold, we ensure that our jewellery is not only beautiful, but also protects human rights and upholds our social responsibility. We take pride in sourcing our gold exclusively from the only manufacturer who is a member of the Responsible Jewellery Council.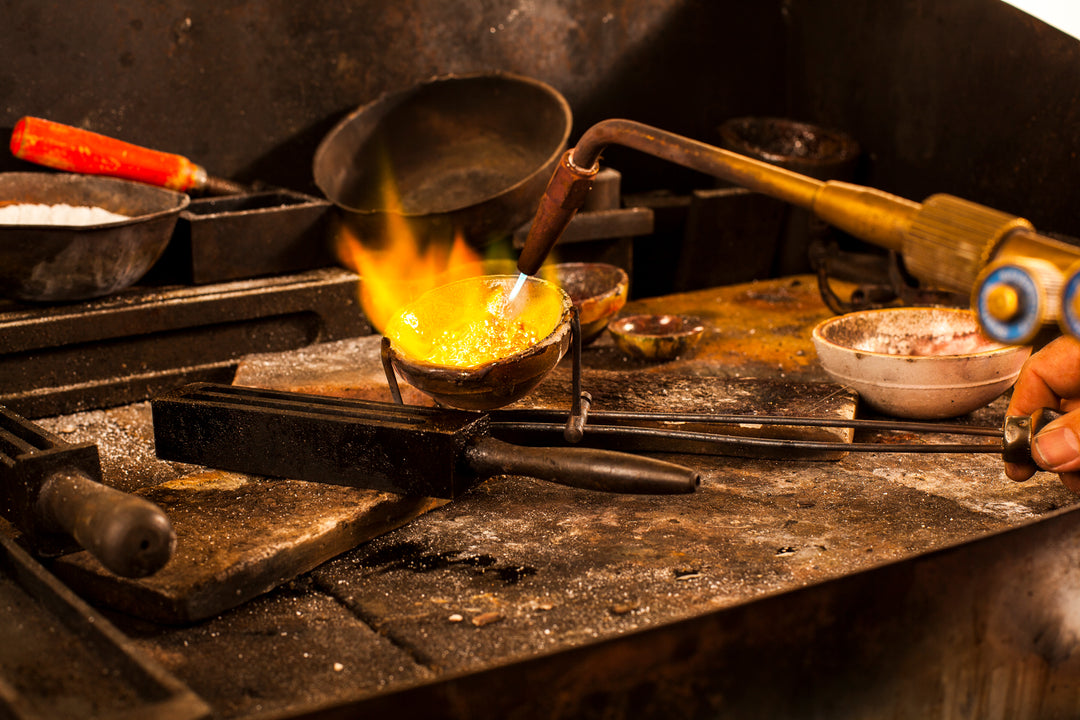 This means that we are committed to respectful sourcing and traceability of raw materials, and that we address issues such as human rights, labour rights, environmental impact, mining practices, and product disclosure.
As a company, we are dedicated to creating 100% sustainable fine jewellery, and we believe that every piece we make should be a source of pride for our customers.
Our commitment to sustainable production practices means that we are doing our part to protect the environment, support ethical labour practices, and promote social responsibility in the jewellery industry.